The message from the President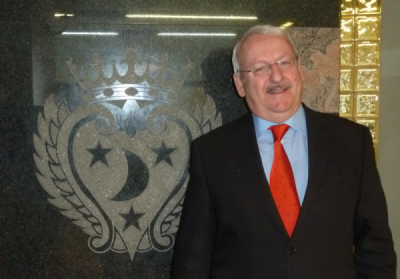 Ensuring quality in every aspect of our work will ultimately guarantee success for our valued clients. Since its inception Ralot has strived to offer a seamless service to its clients and the highest accolade and testament to its commitment is the trust placed in the company for 25 years by our suppliers, partners and clients.
"The purchase of equipment is always an important, often critical investment and this is  why we always go out of our way to ensure the highest possible quality. We trust that the building blocks of any successful enterprise can stand on nothing less than a solid and reliable base and this is one of reasons why Ralot has and never will offer sub-par and lower-quality equipment and parts as a lower cost alternative. It is paramount  for us to provide our clients with the best equipment and service possible thorough their business development and their rapport with Ralot.
We are proud to take responsibility for complete line efficiency, not just for a single machine. Ralot packaging lines ensure that you get an end product ready to be delivered to your customers. For every client we develop a novel and individual approach to maximize their utility and personalize our service to their specific needs, however yet leverage on our existing experiences and expertise.
For us every project is uniquely individual and exciting, starting form container stile up to commissioning and professional training."
Mr. Carlo Gherzi
Ralot's President
"We take pride in the number of long lasting business relationships with major multinationals, small and medium enterprises as well as private clients that underscore our commitment in the relentless pursuit and care for the successful development of their business. We have always ensured that our supply and service contracts are first and foremost in our clients' best interest and would leave a meaningful legacy to their business"
Pierluigi Gherzi
Ralot's Executive Director